Help Us Recruit
Celebrating 10 Years Flying Veterans on Honor Flight Bluegrass
Every Soldier, Sailor, Airman, Marine, and Coast Guardsman signed a check made payable to the United States of America for an amount "up to and including their life". That commitment makes it imperative that we commit to honoring these heroes.
WE ARE HONOR FLIGHT BLUEGRASS. Our mission is simple.
We take World War II, Korean War, and Vietnam War veterans to Washington, DC to see "their" memorials and return them to a hero's welcome home.
The Honor Flight Network is comprised of over 130 "hubs" across the United States and has flown well over 200,000 veterans since 2004. Our Louisville hub – Honor Flight Bluegrass – has flown over 2,200 veterans in 10 years.
WE, HONOR FLIGHT BLUEGRASS, just completed our 10th year and we did so in grand style. Through the efforts of you and the communities involved, Honor Flight Bluegrass flew 94 WWII veterans, 77 Korean War veterans, and 41 Vietnam Veterans to Washington DC in 2018!
After seeing their memorials, we throw a festive and memorable homecoming that mostof them never had. We know we have accomplished our mission when we hear the words, "this is the best day of my life".
TIME IS CRITICAL! WE NEED YOUR HELP!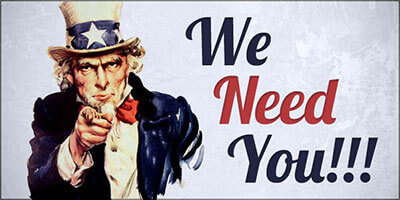 First, we need your help to find WWII Veterans! We only have about 3,000 WWII veterans left in Kentucky. Of the 16 million who served in WWII, only about 375,000 remain and we are losing them by the hundreds each day. When you find them, sign them up here on our website:
https://www.honorflightbluegrass.org/applications/veteran
---